Big Wild Invites You to Experience a Sold-Out Show Among the Red Rocks [Tour Diary]
After a trip to the vast Big Sur in Central California, artist and producer Big WIld found himself looking to create music that could capture that feeling of overpowering, serene nature. The resounding sensation of wonder and openness inspired the young Massachusetts native to change his approach to creating. His previous hip-hop-informed production transformed into one founding in creating gorgeous and ear-melting soundscapes, combining electronic, indie, pop, and ambient elements.  

Working under this new style since 2012, Big Wild has continued his stride coming into 2019. With the release of his debut album, Superdream, Big Wild has evolved into a renaissance man of modern times. With songwriting, production, and vocal credits, the boundary-pushing artist is making waves.
With all of this excitement brewing, we were lucky enough to catch up with Big Wild following one of his biggest moments of the year - playing a sold-out show at the infamous Red Rocks Amphitheatre. So, sit back and take a listen to Big Wild's Superdream: Analog Sessions, as we take you backstage.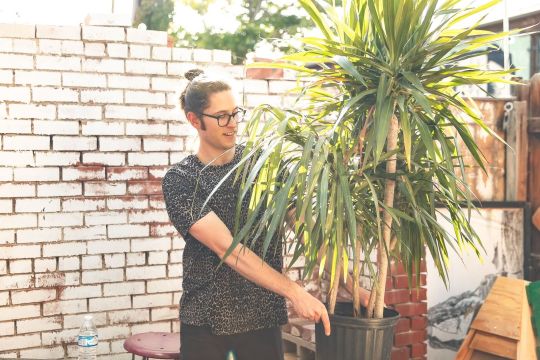 Always need the plants nearby.
I LOVED getting to meet so many new people in Denver. Getting to meet fans of my music is one of the best parts of being a musician.
My friend and stage companion iDA-HAWK showing love to fans!
Getting too close to the power line.
Mic check 1-2-1-2. Anybody out there??!!
A quick jaunt around Red Rocks before the show.
We packed out the Rocks! Look at all these beautiful people!
There are just a few things I have to say…
The dark knight, the guitar slayer, Maddie Rice.
The rhythm seeker, the bassquaker, Haley Johnsen.
The group of people that make every show possible! Thank you!
This view never gets old :) Such a special night!
Be sure to experience the magic of Big Wild yourself!  
October 15, 2019