Giveon, keshi, Thomas Headon and More Artists You Should Listen to Now | #NowWatching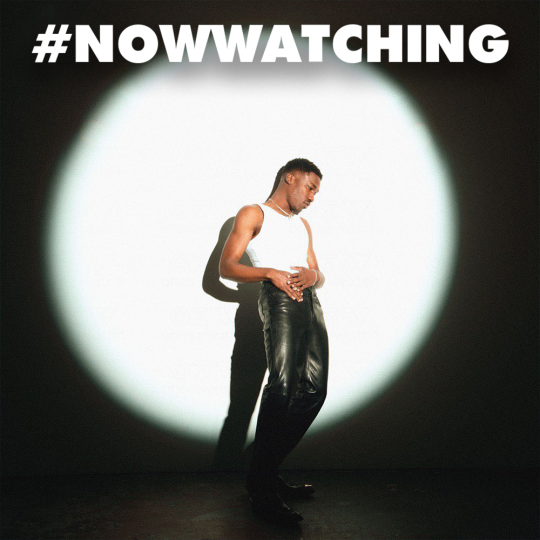 Another Friday means the best new music playlist on Ones To Watch gets a fresh new update. As we comb through the best new music that just dropped in between episodes of Tiger King, we come bearing the birth of a future R&B star, infectious melancholy courtesy of keshi, and so much more. You can find all of this and then some in this week's #NowWatching playlist.
Follow along on Spotify and Apple Music for the best new music every Friday.

TRACKLIST:
Giveon - "FAVORITE MISTAKE"

keshi - "less of you"
Thomas Headon - "Butterflies"
Maisie Peters - "Daydreams"
Channel Tres - "Weedman"
Oliver Malcolm - "Helen"

Peach Tree Rascals - "Things Won't Go My Way"
brakence - "dropout"
Alaina Castillo - "just a boy"
Kailee Morgue - "Knew You"
Trevor Daniel - "Lovesick"
Postcard Boy - "Dazed"
grandson, DREAMERS - "Whole Lotta (Text Voter XX to 40649)"
Orion Sun - "Trying"
Dua Lipa - "Break My Heart"
Carlie Hanson - "Daze Inn"
Jeremy Zucker - "Julia"
Cavetown - "Pyjama Pants"
Cub Sport - "Drive"
lovelytheband - "waste"
Sam Fender - "Back To Black - BBC Radio 1 Live Session"
Lido - "Postclubridehomemusic'
Cards, Sita - High Score
sad alex, Roken - "wash your hands"
ROSALàA - "Dolerme"
Nina Cobham - "Sola"
Flwr Chyld, MIA GLADSTONE, Elujay - "AuraBlu"
Cailin Russo - "Assume"
Delacey - "Black Coffee"
UPSAHL - "12345SEX"
Audrey Mika, KYLE - "Y U Gotta B Like That"
Amilli - "Alone in the Rain"
Tom Misch, Yussef Dayes - "Kyiv"
JPEGMAFIA - "COVERED IN MONEY!"
Ryann - "Circles"
Shallou, Ashe - "Good Together"
Bearcubs - "Screentime"
ARI -  "Oh Well"
Gavin Haley, Yung Pinch - "Tati"
Jenevieve - "Baby Powder"
Ayelle, Rationale - "Choice"
SEBASTIAN PAUL - "BACK AND FORTH"
Augustine - "Picking Up Speed"
Reece - "K."

March 27, 2020