Grimes, REI AMI, Oliver Malcolm, and More Artists You Should Listen to Now | #NowWatching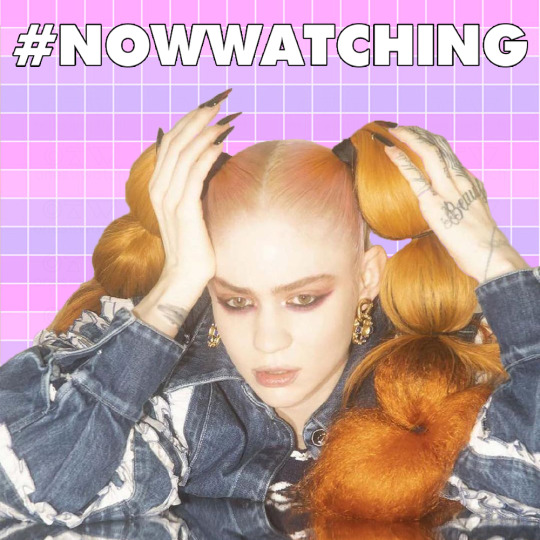 Grimes is on the cover of #NowWatching
Another new music Friday; another day of convincing my parents that yes, I really do have a job that primarily consists of rounding up the best new releases every week. And what a week it is.  
Grimes' highly-anticipated experimental pop album, Miss Anthropocene, has landed, REI AMI's latest single earned her a billboard in Times Square, Oliver Malcolm made one hell of an entrance with his debut single. All of this and more in our weekly-updated #NowWatching playlist.

Follow along on Spotify and Apple Music for the best new music every Friday.

TRACKLIST:  
Grimes - "You'll miss me when I'm not around"
REI AMI - "RUNAWAY"
Oliver Malcolm - "Switched Up"
ceo@business.net, Lentra, bbno$ - "out of control"
Gracie Abrams - "21"
chloe moriondo - "Ghost Adventure Spirit Orb"
Elohim - "Group Therapy"
Mallory Merk - "Ghosts"
haroinfather - "Ramona Flowers"
April - "The Impossible Task of Feeling Complete"
Allie X, Mitski - "Susie Save Your Love"
Greyson Chance - "Dancing Next To Me"
Kyle Dion, UMI, Duckwrth - "Play Too Much"
King Krule - "Cellular"
Aitch - "MICE"
Dhruv - "moonlight"
Isaac Dunbar - "makeup drawer"
tobi lou - "Hot Tub Dream Machine"
MILCK - "Gold'
COIN - "Into My Arms"
Kota the Friend - "California"
Yumi Zouma - "Southwark"
Banoffee - "One Night Stand"
Livingston - "Fairytale"
Jay Som - "A Thousand Words"
Sports Team - "Here's the Thing"
Sofi de la Torre - "Y Duele"
Yves Tumor - "Gospel For A New Century"
Dua Saleh - "mOth"
Yoste - "You Can't Fix Me"
Lauv - "Modern Loneliness
Moses Sumney - "Neither/Nor"
Purity Ring - "stardew"
Orla Gartland - "oh GOD"
The Wire Patrick Droney
JAHMED - "FIAT"
Thundercat - "Dragonball Durag"
Kodie Shane - "NOT TONIGHT"

February 21, 2020