Kassi Ashton Takes Us Backstage on Her First of Many Tours [Tour Diary]
Nashville newcomer Kassi Ashton is ascending the ranks of female country singers. Her unique sound is striking because of how relentlessly she shies away from holding back the overflowing soul within all of her songs. After listening to "Violins," "Pretty Shiny Things," and "Field Party," the three new singles she released this year, it's easy to understand how Ashton's major musical influences include Amy Winehouse, Chris Stapleton, and Aretha Franklin.  
And it seems like the small-town girl's hard work is finally paying off. After being signed by UMG & Interscope and working alongside Keith Urban, Ashton was picked to join Maren Morris on her 'GIRL: The World Tour' this fall. The pair traveled all across the US and Ashton decided to relieve the most incredible moments in the photos below.
Me seeing my flames that I built all lit up for the first time and our last rehearsal before heading out for our first weekend of tour.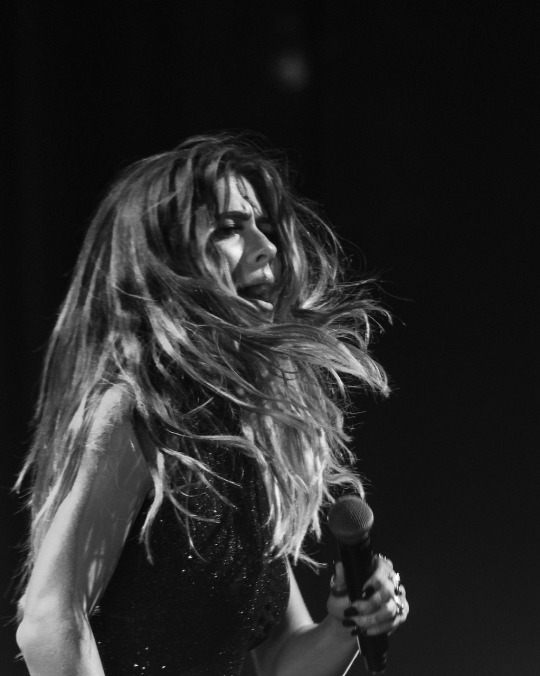 I don't brush my hair to purposely get pictures like this.
My love.
Black cat nails, hand drawn henna, a rhinestoned snake, and biker rings I never go a day without. Nothing describes me better.
About to play in Connecticut, my first show of my first tour. Somewhere in the mix of grateful, excited, and nervous of the unknown.
Letting the moment wash over me and exuding as much power that I can muster before going on stage at The Greek.
The outfit doesn't exist if there's no mirror picture of it.
Philly was one of my favorite crowds. Whatever is in their water, I need some.

From left: my brother's first girlfriend (I like her), my "little" brother, me, my little sister Ally, and my dad. Des Moines.
That's a sold-out Radio City Music Hall and me.
Mesa was sweaty, very sweaty.

I designed and made all the tour outfits, including hand drawing on every inch of my favorite, the Nashville outfit.
Hailey, Maren, and me. My girls. The most talented and badass of them all.
Avila Beach had a literal beach directly behind the stage. Best pre-show day I've ever had.
Nashville. The last show. My favorite show. My home. My dream. Words can't describe what this tour was for me. All the absolute love to Maren and her team, I'll never forget it.

October 31, 2019