Meet Luke Prost, a Hyper Pop Producer With Limitless Promise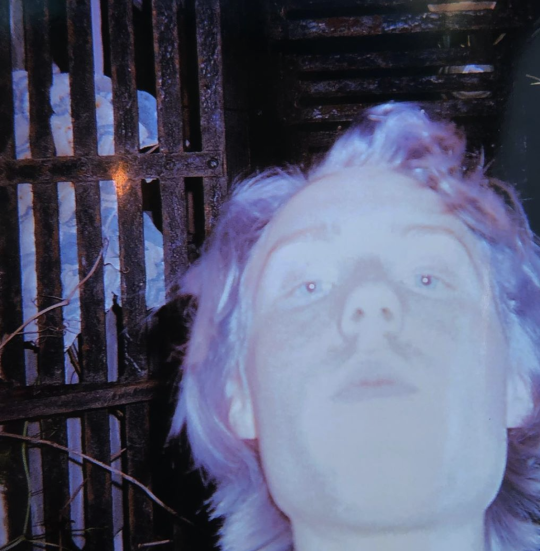 Luke Prost. We wonder what goes on in his head... especially when it comes to making his music. The 20-year-old, St. Louis native blends hyper futuristic beats, hypnotic undertones, and a chaotic sense rhythm so cohesively that it's intoxicating, to say the least. With the modern capability of making music in your room, the basement, or at your ex-girlfriend's house, we see a lot of new producers popping up by the day but few with as clear a vision as this.
The music Prost has out today under his own artist project bends the rules and pushes boundaries, showing his capability to produce on a very large sonic spectrum. His latest single "Crubbs" takes you on a sonically upbeat journey, even when lines like  "I'm low-hanging out fruit" and "I'm lost in a working-class riddle" sneak out from the ensuing deluge of production to hint at an underlying sense of existential dread.  
The hyper-futuristic soundscape soon catches up to Prost's own racing thoughts, progressively turns into an organized mess of collision - you have to experience it yourself to grasp it in full. Watch your heart rate progress with the song.

More than capable of leveraging his unique producing knack for others, we have also seen his work on Claire Ernst's 2019 EP,    Answer Me.  On Ernst's biggest song to date, "Do What ¿," he takes it slow and caters to her vocals and amplifies the lyrical message of emptiness and slight anxiety. Prost is also seen as a frequent collaborator to Huron John, another up-and-coming artist that has graced the pages, well HTML code, of Ones To Watch.
Prost is currently making his euphoric beats from his dorm room at Belmont University in Nashville. He's at the start of what is looking like a very successful, producer's career. Keep your eyes out, and your ears available, for the next drop.

Listen to  "Crubbs" below:
March 25, 2020