Savannah Britt Shares 10 Tips For Becoming A Great Publicist [INDUSTRY INFILTRATION]
Public relations guru and tastemaker, Savannah Britt has helped shape the identity of major talents and brands in the entertainment industry. As a teenager, she founded an international communications agency called The Brittprint (formerly GP & Britt Public Relations). With a focus in public relations, marketing, and content creation, the agency has since made strategic moves for clients such as Fat Joe, DJ Khaled, Gucci Mane, Ryan Leslie, 2 Chainz, Lil Yachty, Smoke DZA, Alessia Cara, Kevin Gates, 24hrs (Royce Rizzy), Madeintyo, and Pelle Pelle.

Britt's PR approach is very unique, veering from traditional mediums and honing in on strategic communication through creative conceptualizing and powerful relationships across the globe. From pitching news stories to bridging social circles, Savannah Britt continues to redefine the scope of social visibility in the 21st century. She has been praised by media outlets like Forbes, Nylon, MTV, E! News, US Weekly, and  FADER among others. She has also spoken at various symposiums and panels on issues surrounding women empowerment, politics, and entertainment.
"Rising up the ranks of the publicity world requires lots of dedicated hours, learning, and trial and error. Whether through classroom experience or being in the field, there's always room to learn and new methodology to incorporate into your model," says Britt. Here are 10 tips from the PR guru on how to be a great publicist:
1. Identify your pitch.
Every client you work with has a story. What's your angle? How will you make their story relatable for a news writer? Your pitch is important. It separates your client in a crowded marketplace.


2. Know the marketplace.
The biggest misconception is, "I'm not worried about the competition." While in theory that sounds good, as an artist or brand, it's important that a publicist has a wide understanding of a client's marketplace. It means you're in tune with that respective field. It gives you an ability to foresee trends or create new ones.


3. Develop new relationships.
Don't rely only on online interactions. Get up and go! Publicists have to be in the field advocating for their clients, spreading awareness, and forging bonds.
4. Maintain old relationships.
Growing with people in any industry is key, and the relationships with these people can blossom into opportunity. Nothing is more organic than executing business with individuals who have strong ties to your trust, loyalty, and familiarity!
5. Plan ahead.
PR takes time, therefore give yourself that. Proper planning ensures flawless execution.
6. Understand balance.
The PR industry is changing. Back in the 1990s, PR professionals relied heavily on press placements for a client. Back then a tabloid feature equated to overnight fame. The way in which humans consume their news has changed and there are a million and one outlets for the average consumer to grab their news. So while a tabloid hit present day would still be a major feat, it's also important to understand the overall media landscape. A holistic approach is essential.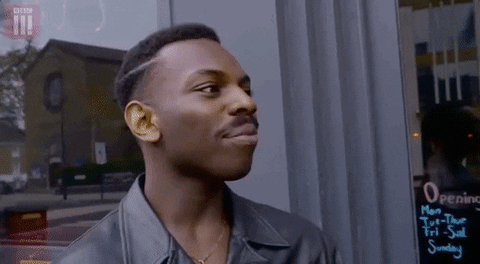 7. Rome wasn't built in a day.
Managing expectations with a client is important. Everyone wants a Billboard feature on their first run, and that's just not the case. Successful PR campaigns span periods of time. They're built on careful planning, trial-and-error, market research, and just time to let bonds form organically.
8. Accept rejection and don't take it personally.
Journalists and editors are more than ever swamped in work. Not every pitch is to their standard, and sometimes they have to pass on coverage. 'Tis is PR life. Accept it and move on to your next power move. Never harp on the rejection.
9. Collaboration is key.
The best way to excel in PR is by collaborating with others. Link up with fellow publicists, share resources with one another, connect each other's clients, and so forth. Collaborating with similar audiences will always yield exposure and opportunity!
10. Publicity is not free.
Publicists are quintessential power players in any industry. We've racked up hours of quality time with gatekeepers, traveled near and far, oversaw management tasks, and spent sleepless nights pushing the needle forward for our clients. It's important that we are compensated for our work. Many people call on us, but we are often secret weapons that don't get the sort of explicit credit that a traditional manager or A&R does. Never let someone convince you that your services aren't worth paying for.
May 2, 2019