SEBASTIAN PAUL Copes With His Lingering Feelings in "BACK AND FORTH"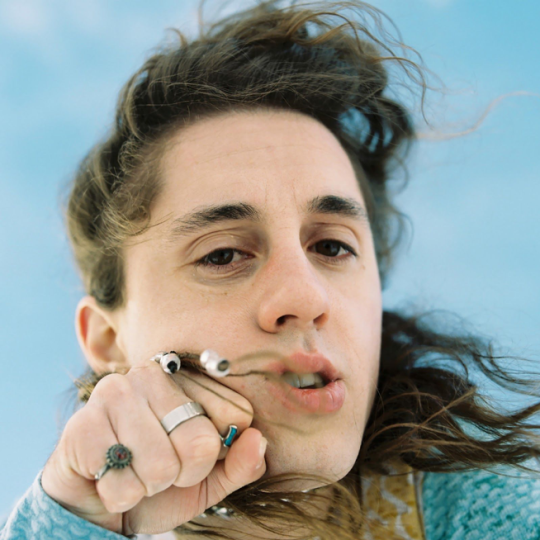 It's no secret that we have been fans of SEBASTIAN PAUL for quite some time - since his first releases back in 2018 to be exact. Since then, we have seen him grow sonically and artistically, leaving us hooked with each new single. His story-like lyricism and bass-driven self-production get better and better, and his most recent track, "BACK AND FORTH," may just be our favorite broken-heart anthem to date.
Last fall, PAUL released his BOY OH BOY EP, which focused on adolescence, glee, sorrow, aggression, and regret. This new hit shows the artist at a new stage of life - love and breakups. With lyrics like "Hesitate to tell you that I need a break / From this break / I wanna see you light my phone up." and "If I say I'm fine / I'm lyin' / I wanna be yours again, amen," we're seeing PAUL open up and become vulnerable like never before. PAUL was kind enough to share with us the inspiration behind the track,
"Having very genuine feelings for someone, then having to cut them out of your life indefinitely, is a very bizarre experience. You try to go out and fill your time, but it's just to serve as a distraction. Knowing what they're doing, who they're with, how they're changing, these questions seem to take high priority over all other thoughts. You labor over these fears long enough, and you find that the only thing you truly desire, is to simply be able to talk to them again, and have some sort of back and forth."
To pair with the track, and exemplify even more talent, the "BACK AND FORTH" music video is also co-directed by the young artist. It's a stunning visual, telling the story of a man surrounded by women he pays no attention to, walls through dark city streets, and even catching sunsets... alone. Just a modern-day Romeo wanting a little "BACK AND FORTH" from his Juliet. The visual pushes the narrative further, and we cannot help but say we truly love it.

Listen to  "BACK AND FORTH" and check out its accompanying music video below:
March 27, 2020