$NOT and Maggie Lindemann Embark for the "Moon & Stars"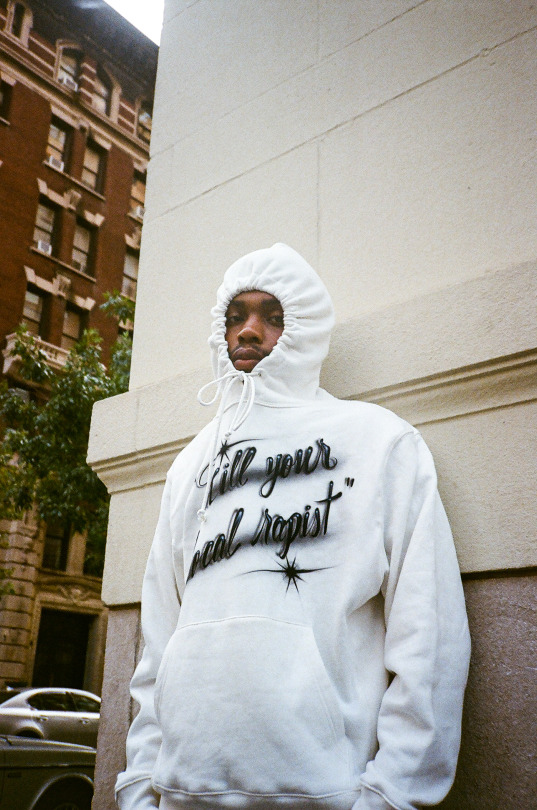 $NOT is the next wave. The South Florida artist has earned both critical praise and admiration from the likes of Billie Eilish and Euphoria, but most of all, it is his musical dexterity legion of devoted fans that are making him Gen Z's favorite rapper.

READ:  From SoundCloud to Rolling Loud, $NOT Is Solidifying His Place in Hip-Hop's Next Wave
"Moon & Stars," the latest single from the rapidly rising rapper, sees him enlisting Maggie Lindemann to deliver an unmatched vibe. Finding an unlikely inspiration and foundation in a sample of Lord Huron's infamous "The Night We Met," $NOT lays down a languid flow unrestricted by genre norms and conventions.  
The sample adopts the role of a backing church choir, giving the tale of simply wanting to escape an angelic quality. The effect is only elevated as Lindemann's somber vocals gently float into focus, painting a picture of irresistible longing.
The new single is joined by an equally moving visual that sees $NOT and Lindemann quite literally escaping into the moon and stars. In addition to an otherworldly video, the new single also arrives hand in hand with the title and tracklist of $NOT's highly-anticipated debut album, -TRAGEDY+, which is set to release March 6, 2020 via 300 Entertainment.
Watch the "Moon & Stars" video below:

-TRAGEDY+:
1. YOU KNOW (INTRO)
2. PRESSURE
3. FALL IN LOVE
4. Moon & Stars (Ft. Maggie Lindemann)
5. ROADRUNNER +
6. WHAT'S THE PROBLEM
7. MISTAKE (CHOPPA BOY)
8. MONARCH
9. MEGAN
10. BERETTA (Ft. WIFISFUNERAL)
11. GOSHA
February 3, 2020