Tim Atlas' 'Together Lonely' Is an Introvert's Dream R&B Record  [Q&A]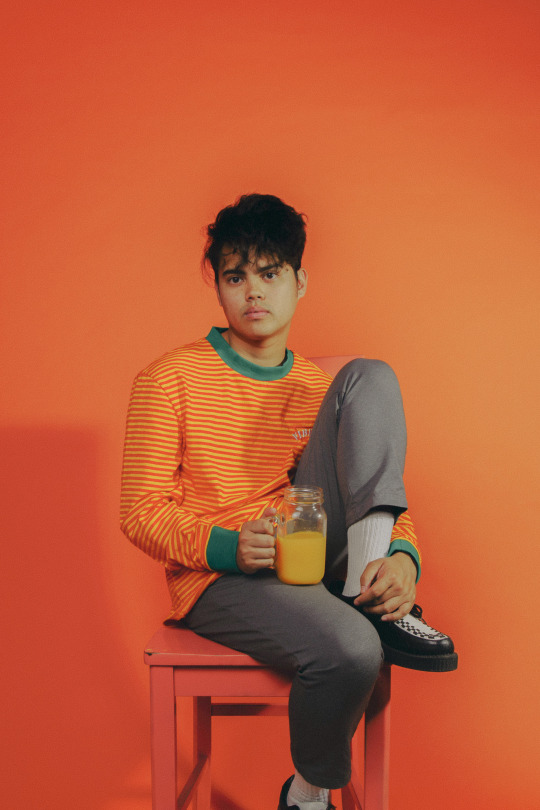 It is a wonderful year for not only R&B but also for our very own Tim Atlas. Atlas got his start in the school marching band and later found himself competing on The Voice, where Gwen Stefani and Pharrell Williams highly praised his talent. Now in 2019, the Los Angeles - based mastermind is proud to present his newest stellar EP, Together Lonely, as he joins Goldroom on a national tour.
Focusing heavily on social anxiety and introversion, Together Lonely features seven hypnotizing tracks that are adorned with Atlas' ridiculously charismatic personality. The woozy opening track, "Tangerine" shines a spotlight on those who have been stripped of this attention, even though they truly deserve it. If you hate small talk, "Sidestep" is the guitar-led track for you, as Atlas lets the fear of social pressures bleed right through.
"Crime of Passion" sees Atlas exploring complicated relationships, with cehryl lending her mature vocals to a re-imagining of the duo as two lonely partygoers. "Small Talk" is a prime example of what Atlas coins a "PG-13 theme" in his poignant lyricism. Instrumentally, "Hold Up" takes a turn as we are blasted into a funky soundscape with gushing synthesizers and driving bass. And finally, Atlas departs with "Never Know," the perfect way to end this compelling EP.
To celebrate his new music, we recently chatted with Tim Atlas about the importance of a defining color, stage fright, and of course, Together Lonely.
OTW: What were you trying to get across with the title of your EP, Together Lonely?
Atlas: I hope this record does what music is supposed to do: bring people together. Some of us feel alone in our thoughts and in our lives. We all have our struggles and our demons, but I'd like for this to serve as a reminder that though we're all messed up in the head, we're all in it together.
OTW: Why is color as a theme so important on this EP?
Atlas: I try to look at artists, like Prince, who've taken ownership of a color that illustrates their personalities and offers a window into the realms they've created. Thinking of the albums I loved growing up and how immersed I felt as a listener, I wanted color to play a big part in allowing people to step inside the world I created.
OTW: What was it like working with cehryl on the title track?
Atlas: cehryl and I didn't know each other prior to collaborating on this song, but we decided to meet and grab coffee and ended up talking for a long time. Ended up going to my studio to track her vocals, and she stacked her parts with all these really interesting harmonies, and it started to feel less my song as it was our song. So glad she put her stamp on this one and it worked out the way it did. CHECK HER OUT.
OTW: Do you have a favorite track on Together Lonely?
Atlas: I think I'm at a point where I like every track in their own way. But I guess if I had to choose, "Tangerine" might be my favorite.
OTW: What advice do you have for introverted musicians trying to overcome their stage fright?
Atlas: Like everything else, it takes practice and repetition. Keep looking for opportunities to play live, and eventually, you'll get comfortable enough to be yourself up there.
OTW: What are you most looking forward to about your tour with Goldroom?
Atlas: What I love most about tour is seeing and meeting the faces that correlate to the numbers you see on music platforms. When you see streaming numbers, it's hard to comprehend them as actual people. But when those people show up to the shows and they sing the songs, I see that they're not just numbers but actual people that enjoy what I'm doing.
OTW: Do you like tangerines?
Atlas: They're iight.
OTW: Who are your Ones To Watch?
Atlas: JORDANN, monsune, and cehryl.
Can't get enough of Tim Atlas? Catch Tim Atlas on tour with Goldroom and revisit our rooftop performance with the righteous R&B artist below.

November 8, 2019