"Does It Make Me Wrong?"  to Do Nothing But Listen to Kid Bloom on Repeat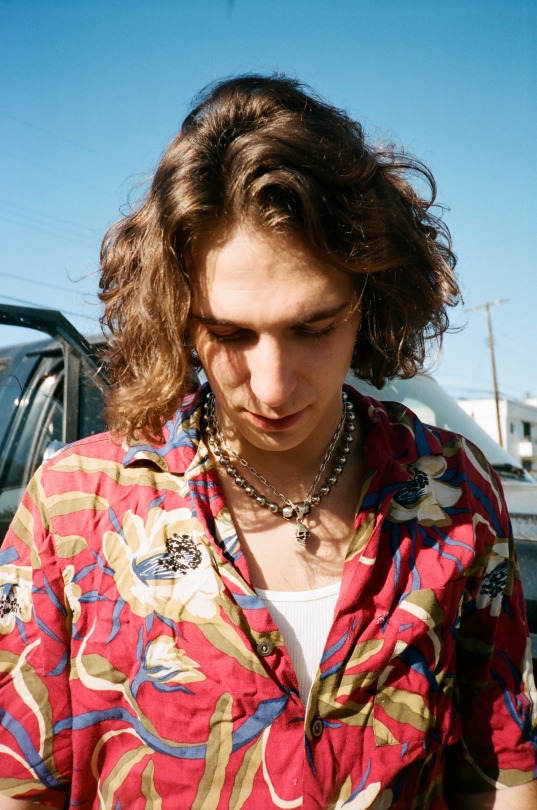 Photo: Jaxon Whittington
Kid Bloom is steadily heating up the Los Angeles music scene, and they are about to reach a boiling point. 2018 saw the indie-outfit open for Dave Keuning of The Killers, open for Lennon Stella, tour with both The Neighbourhood and The Regrettes,  and drop singles from their forthcoming EP, Lemonhead. The cherry-on-top of an abundance of things going right for Kid Bloom? The tens of millions of streams they gave accumulated across platforms. Kid Bloom's latest single, "Does It Make Me Wrong?," highlights their sweet spot, somewhere between classic rock, psychedelic, funk,  and indie.
"Does It Make Me Wrong?" kicks off with a gritty guitar lick, soon to be met by the unmistakable vocals of lead vocalist Lennon Kloser. An ascending melodic line leads into the chorus, which detonates into playful synth elements and a falsetto call and response. Kloser asks, "Does it make me wrong?," outlining the cycle of self-doubt and frustration that often accompanies an accusatory relationship. Kloser comments on the meaning of the song, saying,
"The song is about the feeling when you are made to believe you did something wrong, when in your heart, you know you didn't. It's actually very interesting the power people can hold over each other."
The cyclical nature of this dynamic is subtly reflected in the song, as the pre-chorus and chorus both have recurring melodic themes. Kid Bloom manages to encapsulate a bitter power dynamic and turn it into a liberating, danceable single. For that alone, it's worth a listen.

We're eagerly awaiting the release of Lemonhead, as the singles from the project have been nothing short of spectacular thus far. In the meantime, go see a Kid Bloom show  at one of their upcoming dates with indie chillers Summer Salt. You deserve it.
February 27, 2019