April and  "The Impossible Task of Feeling Complete"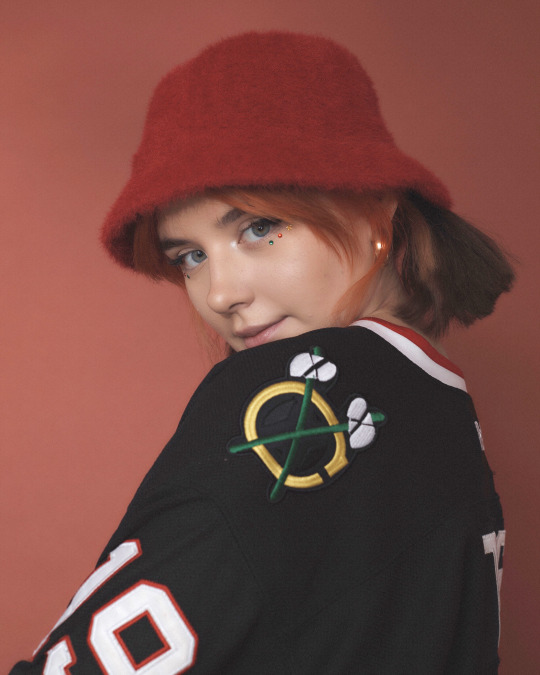 You know that feeling when someone asks you "what's wrong?" or "are you okay?" and you suddenly feel emotional? April's debut single, "The Impossible Task of Feeling Complete," is the sonification of that instance. The young Irish singer-songwriter will make you pause, snap you out of your routine for a minute. and have you wondering whether or not you truly feel complete.

"The Impossible Task of Feeling Complete" starts with a two-part harmony before the lead vocal comes in. The chorus, along with the entrance of a piano and synth, will take you to a tranquil place of existential reflection, as April sings, "Mama, please listen / Something is missing / I don't feel the same in my skin / Was it the TV who raised me / To go slightly crazy / The words I would hear every day / The books I was reading."
Though this is April's debut single, the 20-year-old songwriter has been creating music since the age of 10. Fast forward to 2019 and April's Soundcloud demos garnered enough attention to have her support Alec Benjamin on his November 2019 European dates. Mind you, all of this is before she ever had a single second of music out on Spotify or Apple Music.
The serenely somber debut is nothing short of breathtaking. April spoke further on her debut single, sharing,  
"'The Impossible Task Of Feeling Complete' is a song about not feeling like yourself, it's a universally understood feeling I think everyone experiences at some point in their lives. It's about how we can fall so easily and compare ourselves to things we see on television screens and things we hear & read and trick our minds into believing are true & normal to feel. Although lyrically there isn't much positivity, the song was made to give a feeling of hope and to realise everyone feels this way sometimes."
"The Impossible Task of Feeling Complete" is like your favorite coming-of-age film wrapped up in three-minutes-and-seven-seconds of sonic warmth. With the anticipation of more music to be released in 2020, April has us eagerly waiting with bated breath.  
Listen to  "The Impossible Task of Feeling Complete" below:
February 24, 2020